Registrations are now open for the 6th Congress of EoC Entrepreneurs and Company Managers that will take place in Baar in October. The conference is entitled:
Economy of Communion: An Economy for All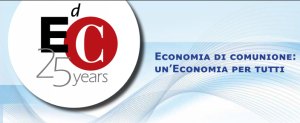 20-23 October 2016
Eckstein
Begegnungs-und Bildundszentrum
Langgasse 9
6340 Baar (Svizzera)

Preparations are already in course for the upcoming congress of entrepreneurs, managers and all those passionate about the EoC to be held in October. The congress that by now is reaching its sixth edition will take place in Baar for the second time; its last edition took place in October 2014 in Krizevci, Croatia at the Mariapolis Faro.
Born from the small Northern and Central European EoC group (Belgium, Holland, France, Austria, Germany and Switzerland), this meeting now has grown to involve the whole of Eastern Europe and the greater part of Western Europe, up to Portugal. For many people this has become the most important date in the EoC annual schedule: actually, it offers the best opportunity to get in touch with many others who share the same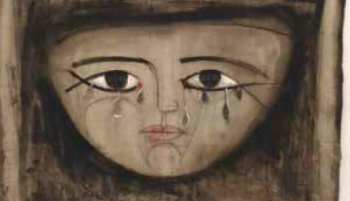 idea of economy, an economy that includes and serves man - and not the other way round.
This year's meeting is entitled "An Economy for All", a motto that has already featured the international congress of the 25th anniversary of EoC held this past May in the Philippines.
The programme will start by the inauguration of an exhibition of the works of Michel Pochet about "Dieu miséricorde" ("God /of/ Mercy"). It may be an unusual start for this kind of meeting but its goal is to invite those present to "look further" and immerse themselves in these days with their souls wide open to man as a whole, with his deepest necessities including that of beauty as well, in addition to and beyond food and work.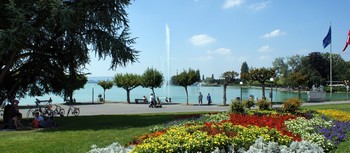 Since the year 2016 is the 25th anniversary of the birth of the EoC, it is worth stopping for a moment and taking a closer look at the EoC today. Has it been successful in embodying the prophetic vision from which it was born? Is it capable of providing an experience of that "economy for all" in its current forms of realisation? These are fundamental questions, and the participants of the upcoming congress in Baar will gather to find answers to them by sharing many experiences from all over Europe, getting a deeper insight into the fundamentals of the EoC and trying to update it to the world and the economy of ours days. It is a great challenge that can only be faced together - we hope that many of you will come. See you in Baar!
See invite
Whom are we inviting?
Entrepreneurs, company managers, students and all those interested in getting an insight to the Economy of Communion from both the theoretical and practical aspects, to get new inspiration for actions of economic integrity aimed at the common good.
General information:
Costs: Full pension and registration fee:
Single: CHF 390,-
Double: CHF 330,-
Shared room: CHF 300,-
Students and young people who don't work:CHF 210,-
Costs without accommodation (board and registration fee): CHF 234,-
Registrations are on until1st October 2016 a:
online: https://www.zentrum-eckstein.ch/veranstaltungen/
via mail:

This email address is being protected from spambots. You need JavaScript enabled to view it.


via fax: +41 (0) 41 7664602
via post: Begegnungs- und Bildungszentrum Eckstein,
Langgasse 9, CH-6340 Baar