The first conference for Economy of Communion (EoC) business owners in Cochabamba, May 27 – May 30 with 120 people and their stories of communion.
by Carolina Carbonell
published in Focolare.org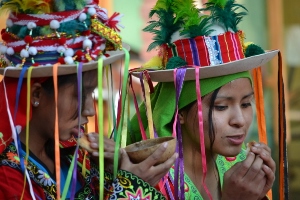 "Cochabamba is really the heart of the country, the fourth largest city of Bolivia, located in a fertile valley surrounded by the Andes Mountains. The journey is already preparing me to overcome my own personal mountains and take the leap of leaving behind my culture, presumptions and prejudices so that I can be sufficiently disposed to grasp the beauty of this experience where each of us wishes to be a gift for the other."
"On the morning of the 26th we visit the Old City, which has a traditional air about it and conserves many colonial images that can be found in the numerous temples and in the large villas. In the afternoon we visit the Universidad Católica Boliviana San Pablo for a meeting with 70 young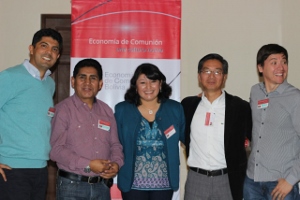 people from different departments. Discussions of theory follow experiences that are preceded by a group exercise by Aldo Calliera who invites us to find our true north because – he says – the world has lost its compass. For us in the Economy of Communion, our north is the other person."
The 1st Conference for EoC business owners began on May 27th and I was fortunate to attend, watching and listening so that I could tell about the extraordinary event that was made up of the stories of many businesses that, day in, day out are putting their money on communion."
In his welcome speech Argentinian business owner, Ramón Cerviño, reminds us that we've come for an experience of communion, because communion is the true wealth of the EoC." "The programme takes us to the very roots of the charism of unity to rediscover the origins of the EoC.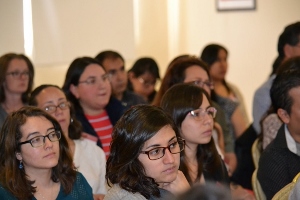 Thus, we go to visit the "Centro Rincón de Luz", a social project that offers academic support to children living in a very poor quarter. Their families don't always manage to assist them in their school work. They live in small huts of one or two rooms, often under-nourished and even beaten . . . Maricruz, who is now one of the directors, was once herself one of those children. Solidarity begets more solidarity. The virtuous circle of reciprocity is key to responding to such concrete social problems."
"We also visit the "Casa de los Niños". Chiara Lubich had once shared that she wished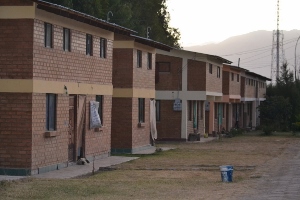 that one day all orphanages could be closed and every child enjoy the warmth and love of a family. Many people like Arístides began to follow her dream and got to work wherever and however they could, providing temporary lodging and support for the families of those children who suffer the greatest abandonment, the ones afflicted with AIDS. In the recent years, with the help of others, they've been able to offer dignified lodging to a hundred families. In spite of the suffering of those families, many of them HIV positive, the beauty of the little village shows that it's possible to embrace innocent suffering and fill it with joy, games, flowers and a spirit of hope."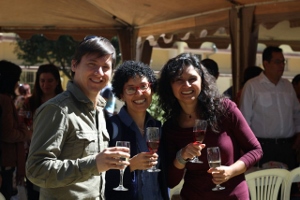 "In the meeting among Mexican, Paraguayan, Argentinian and Bolivian business owners we share our dreams, failures and successes. A special meeting is held on May 28th at the Gran Hotel Cochabamba, with 120 people including business owners, students, experts, officials and people interested in knowing more about a new culture for the economy. Sunday, May 29th is a day of feasting: It's the 25th anniversary of the Economy of Communion! There is singing, dancing, local foods and much sharing."

"Thank you Bolivia for having helped me to rediscover my true north where Heaven and earth seem to mingle."
Souce: Website Cono Sur