This morning, on the birthday of Chiara Lubich, Leo Andringa has run its course and joined her in heaven.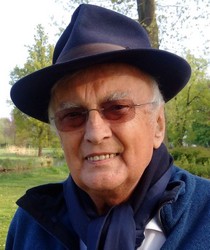 Leo Andringa (Holland) has been a member of the International EoC Commission from the very beginning and has always worked for the project and supported it. In 2008, once they were free from work commitments, he and his wife Anneke moved to Castelli Romani, near the International Centre of the Focolare Movement to work for the EoC full time.
It 'impossible to express in a few words what Leo meant for the Economy of Communion. What we can say now is that he was an economist and a man of communion indeed, a testifier of the culture of giving, a pioneer of the EoC. Luigino Bruni wrote about him, "He is one of the best people I've ever met, an immense gift for me and for the Economy of Communion".
The news of his departure spread very quickly in the EoC world and from every corner of the earth moving signs of gratitude and affection for him are coming: from all of the EoC world infinite thanks to Leo!