Five "hubs" already active in Brazil, Cameroon, Croatia, Mexico and Portugal
by Maria Florencia Locascio
from the EoC Report 2016 on the "Economy of Communion - A New Culture" - Editorial insert of Città Nuova n.2/2017 - february 2017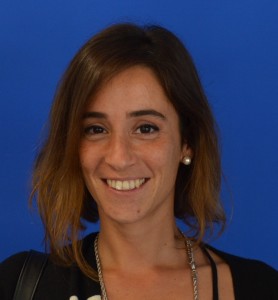 The year of the 25th anniversary of the EoC prompted us to take a step forward: to promote innovation to bring about some new responses to the challenges of today together. EOC-IIN (Economy of Communion - International Incubating Network) was born in this context: a "first generation" of entrepreneurs and professionals offered themselves at the service of a "second generation" of young people with a vocation to inclusive entrepreneurship and communion.
Almost a year after the birth of the project, EoC operators of five countries - Brazil, Mexico, Portugal, Cameroon and Croatia - have already launched their own incubator with local resources and with a contribution from the international communion of profits, while another 12 countries are developing a strategy to create an EoC IIN Hub.
Portugal and Brazil - who already had experience of business incubation - have made some progress, Mexico and Cameroon have started to accompany some already running business projects with community resources. In Cameroon, CRE, "Centre for Entrepreneurial Resources" was created, with a co-working space for the local EoC association and a company. CRE is beginning to operate as an EoC-IIN Hub bringing together experienced entrepreneurs and young people with business ideas, and soon there will be training workshops for new entrepreneurs.
In Mexico, there was a workshop on incubation for 3 projects, with a format that will be repeated in several other cities. The plan is to form a "community of incubated companies": groups of technical support and inspiration. In 2016 a project with the University of Puebla was also started for the incubation of projects in an indigenous community.
In 2017 we would like to strengthen the existing realities, accompanying the emergence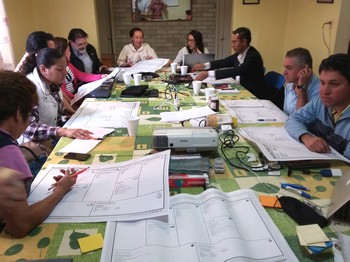 of new Hubs and, parallel to this, promoting partnerships with organizations of social and civil economy. An experience of success in this direction is that of Anpecom, the Brazilian EoC association, which, thanks to the international economic support and the transmission of know-how by a local partner, is conducting a training in entrepreneurship for 100 young people from vulnerability contexts. Furthermore, to strengthen the international network, we are developing a digital platform that makes keeping in touch easier and has a support function for incubation. The February international meeting in Castelgandolfo is expected to be a training space for the Hubs, where the countries that have already started their Eoc-IIN activities share the methodologies developed with the countries that are at the beginning of their journey. It will be a great occasion to work together and define the next steps of our project. .
Further information: This email address is being protected from spambots. You need JavaScript enabled to view it.