From training to the culture of giving, the first EoC projects have been created
by Tatiana Minakova
from the EoC Report 2016 on the "Economy of Communion - A New Culture" - Editorial insert of Città Nuova n.2/2017 - february 2017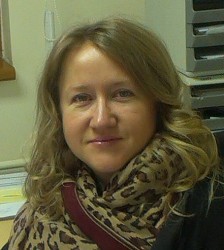 The Moscow community has started to develop in the culture of giving, with the objective of getting to know the basics of the Economy of Communion and putting its principles into practice. After our young people had participated in the Summer School in Prague and at various conferences, the first projects were born. After the School, the young entrepreneur Anton Lundin decided to join the EoC, but he did not know how, since his start-up, just created, did not have any profit yet: so he thought that a concrete way of adherence would be creating new jobs for young people and families in need. Anton is a beekeeper and his apiary produces products such as royal jelly and propolis, for the support of the immune system; these are products made with great care and respect for nature and the environment. Anton could offer a job of delivering his products to a mother with many children and now she can live in dignity with her big family.
I also realised my first EoC project this year: an international summer camp for youngsters in Sardinia in collaboration with an Italian Association. It was a great and adventurous holiday for children and teenagers aged 8 to 18 years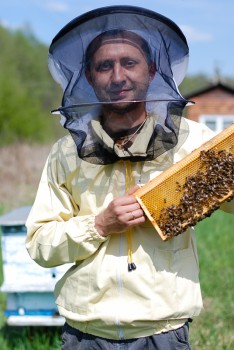 with a package tours organization, not only for the kids but also for parents: it was all about having fun, getting to know and love the life of the woods and the sea, with knowledge and responsibility. The kids were the protagonists of a fantastic experience: hiking, swimming, canoeing, diving, volleyball, soccer, horseback riding, caving, trail in the trees, orientation in the woods and mountains, excursions, learning the Italian language (for the Russian kids) and other activities. The project created summer jobs for Russian students of Italian who worked as animator-translators. For us it was the first experience of this kind, and we certainly encountered some unforeseen problems, unexpected expenses and more ... but in the end everything went very well financially: we could create three jobs in Moscow and 5 in Sardinia, in one of the poorest provinces of Italy. Many people were happy to be able to go on this holiday. An acquaintance of mine from among the entrepreneurs of the tourism sector in Moscow told me: "To increase your profit you could have cranked up the price of the summer camp, in such a beautiful and sought-after place... why didn't you?" I explained to him that this was not the point: our goal was to offer a quality service at a fair price for everyone, not just the few "chosen ones." In this way, we have met the needs of families in difficulty when it comes to managing their children during the summer holidays, without making a distinction between the rich and the poor. In 2017 we will move forward with a new edition of the Summer Camp for which the programme has already been prepared, and we will develop new EoC projects in Moscow.