The University Institute Sophia is organizing:

A study day about Benedict XVI´s "Caritas in veritate"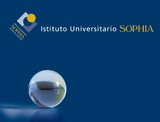 Thursday, September 24, 2009, at 15.00
Lecture Hall of the University Institute Sophia
Incisa in Val d'Arno (Florence)
Benedict XVI´s "Caritas in veritate" as other major social enyclicals, enters into the heart of the main topics of today, proposing strong interpretations and new paths. It marks both a continuity with the social teaching of the Church and an important innovation, on which the scientific community must also question itself. The Pope directs a deep crtique of the current economic system by making an invitation to go beyond one of the biggest contradictions of our society: that between the logic of gift and gratuitousness, and the logic of profit and political conflict. The need for recomposition is the message of "Caritas in veritate" and it represents an extraordinary point of prophetic strength. Today, gratuitousness is absent from public, from markets, from politics, from businesses. But it is, together with fraternity, one of the economy´s and society´s scarse resources. Not only does our getting out of the actual crisis depend on this, but so does the quality of all that is human.
The study day will be focused on two parts. A first debate will be over the title: "
The arrival of "Caritas in veritate" in the Church today
" moderated by
Luigino Bruni
and presented by
Alberto Lo Presti
(Political Expert, University Institute Sophia) and
Vincenzo Zani
(Undersecretary of the Congregation of Catholic Education, the Vatican). In the second part of the afternoon,
Antonio Maria Baggio
will moderate a round table on: "
The significance of the encyclical in contemporary social sciences
" , with presentations by: Gabriella Cotta (Political Philosopher, University of Rome), Nicolò Bellanca (Development Economist, and Andrea Simoncini (Constitutionalist, University of Florence).
 For information, write or visit: This email address is being protected from spambots. You need JavaScript enabled to view it.  - www.iu-sophia.org
see program (italian)