On June 6, 2011, American philosopher Martha Nussbaum held a conference on "Public Emotions" at Sophia University Institute in Loppiano (Italy): "a critical and emotional approach, for a society that is open to the common good."
When philosophy, economics and politics meet
di Chiara Andreola
published on Cittànuova.it  08/06/2011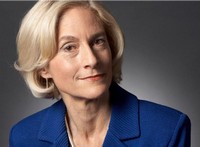 Perhaps, few know her by name, but in 1986 she was the first to introduce the concept of "relational goods" – which has since become a stable component of economy. She also greatly influenced the United Nations in the development of the human development index. This was thanks to the capability approach (an approach that respects ability) which she drew up in cooperation with Nobel Prize winner Amartya Sen.
And no, she is not an economist, but a philosopher, and like the American
Martha Nussbaum
, professor of Law and Ethics at the University of Chicago, she is known in academic circles – and beyond – especially for having introduced the topic of emotions in political and social reflection. And "
public emotions
" were at the core of the lectures that brought her to the Sophia Institute in Italy. At Loppiano she first met with the students of Sophia for an interesting discussion in which she was questioned not only by students, but also by Nussbaum. This was followed by a debate about the coexistence of different religions and cultures, and different educational systems, given the diverse religious, cultural, and geographic backgrounds of the students. But much of the debate focused on the relationship between philosophy and economics, beginning with the direct experience of Nussbaum with Sen, which led into the additional topic: the interdisciplinarity of knowledge and the need for collaboration among scholars of varying fields.
Regarding the specific experience of Sophia, Nussbaum noted that it provides "a type of interdisciplinary education that is crucial in the formation of a 'world citizen". "If we limit ourselves to just one field of knowledge, we are not sufficiently equipped in this sense." She directed an invitation to the students to "try to understand how to put together the critical approach and the emotional," essential elements of her thinking, to build a society that is respectful of every aspect of human life.
The conference, open to the public and entitled "Public Emotions and the Decent Society", was a journey through space and time – beginning with Europe after the French Revolution, with Comte and Mill, to India's Tagore and Gandhi – to examine how the idea of a society built around a "civil religion", which is in fact supported by emotions, was able to make headway and result in the experience particularly of the subcontinent. Emotions mainly understood in the sense of "empathy" for others, the ability to perceive a "common good" to be pursued, which  embraces the entire society, and that the State itself is called upon to promote, beginning with the education of its young.